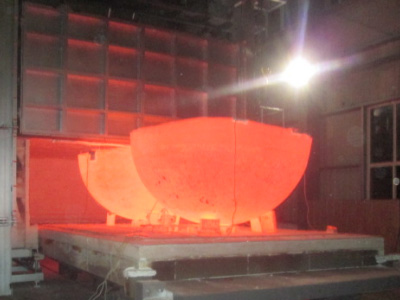 We insist the customer first,listen attentively to the demands, understand each other, and believe each other. We devote to providing advanced,economic reasonable and environmental equipments and hope to develop with the customers together.
detailed information
  Maximum service temperature: heat furnace:1350℃
  Furnace for heat treatment: 1200℃
  Heat source: Gas or electricity
  Production beat: batch type
  Furnace temperature uniformity: ±5℃~±10℃
  Temperature control accuracy: ±1℃
  2. Equipment composition
  Mainly composed of furnace body, furnace door and lifting mechanism, furnace door pressing, combustion system, smoke exhaust system, computer control system, etc.
Customer message