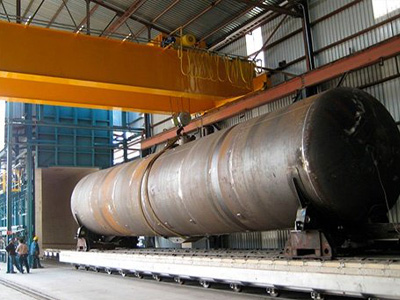 We insist the customer first,listen attentively to the demands, understand each other, and believe each other. We devote to providing advanced,economic reasonable and environmental equipments and hope to develop with the customers together.
detailed information
  Advantages of car bottom furnaces
  ·Temperatures up to 2,460°F (1,350°C).
  ·Heavy duty, stable steel frame and refractory construction.
  ·Fiber-lined sections using the Jointless? system with a special design to compensate for fiber shrinkage, considerably reducing maintenance.
  ·Designed to comply with AMS 2750E, with temperature tolerance capacity up to Class 1 if necessary.
  ·Most advanced heat recovery system, saving FROM 10% to 70% energy versus a cold air system.
  ·Pulse firing combustion systems.
  ·Heavy duty car refractory designs with high thermal shock resistance capacity.
  ·Tight seal designs are available, allowing excellent pressure control to optimize the use of regenerative burners.
  ·Material handling options to allow for maximum furnace production, including multiple cars, doors, and load/unload equipment.
  ·PLC control packages to track and control all aspects of operation, including repeatability for ease of checking for uniformity. Excellent diagnostic interface for troubleshooting processes.
  ·These furnaces can be customized to handle multiple car loads, doors at each end and additional handling features to suit specific situations that solve individual customer demands.
Customer message